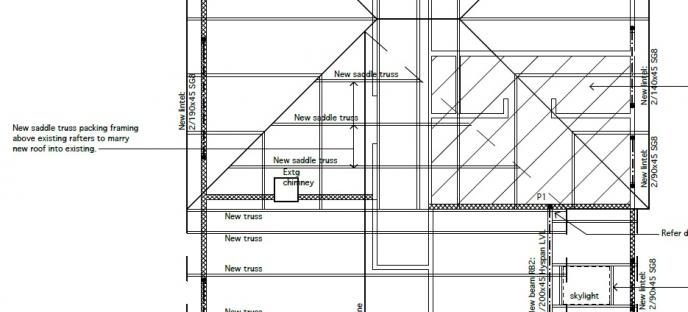 House alterations and additions have proved popular over the past couple of years, and we have seen many plans where girder trusses are incorporated in the roof.
Beams or Girder Trusses?
Adding room to a house often gives the opportunity to enjoy a large open space, but leaves a question about how to support the existing roof structure over the open area.  
Two common methods are to use a beam or girder truss. Using a truss to provide support for the existing roof is a very cost effective method, and has the benefit of leaving a clean line along the ceiling by not protruding down.
Things to Consider:
Just like a beam, a girder truss will require design.  Prior to sending your plans for design, investigation of the existing roof should take place.  The aim here is to establish the amount of load the girder truss will carry.  At a basic level, the designer needs to know the span of the existing roof that the girder will carry.  The truss designer can also provide guidance on what to look for if required.
Trusses are able to carry a lot of load, and are ideally suited for these types of applications.