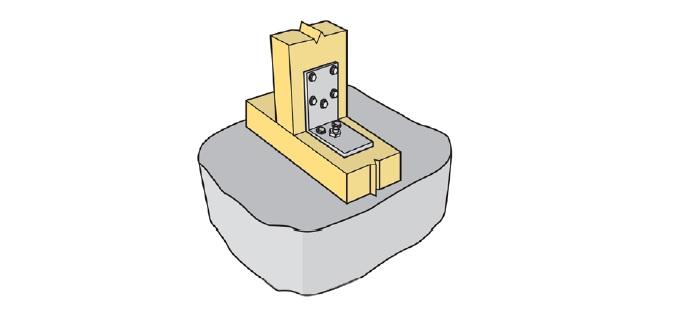 Internal Wall on Concrete Slab
This is one of the more common applications. NZS3604:2011 states that a standard slab can take a 12kN point load from a truss, which actually allows for quite a lot of scope in the truss layout. 12kN is quite a large load, so a well planned truss layout can still nominate internal loadbearing walls while avoiding the need for slab thickening below.
Using an internal wall in this application is usually to break up spans of girder trusses, which can drop the truss from a double to a single, or reduce the size of the timber members, thereby reducing the cost of the roof. Large single-level houses with lots of external wall breaks will almost always need internal loadbearing walls. 
Two-storey Houses
There is a definite trend towards the upper level needing coves, particularly with smaller sections and height-to-boundary restrictions. We can reduce the size of cove members here if an internal wall is used. The main criteria in this situation is the that the upper level wall should be directly above a lower level wall, which is common in stairwell situations.
Sometimes we find the roof simply will not work without a loadbearing wall. In this case, a midfloor beam should be used to provide support to the wall in consideration. 
Special Situations
There is always the exception to the rule – we quite often find extremes in wind uplift in trusses. This is most common in the 'Northlight' style of roof, which seems to be quite popular at the moment. In this style of roof, a large spanning parallel chord girder is used to support both halves of the roof, which tends to concentrate the wind uplift to the truss supports. Here we will use as many internal loadbearing walls as possible to reduce the uplift at each support. 
This is just a small look at a quite large subject, something that truss designers look at closely in every roof they design.